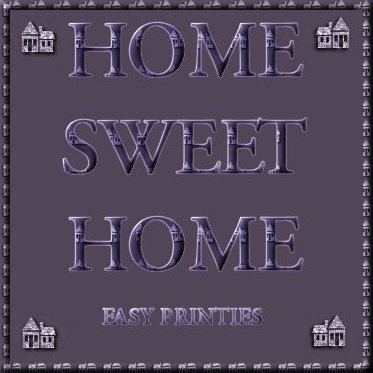 Welcome to
EasyPrinties / PrintieSisters Member's Page

Attention New Members
Please go to the "New Members" Page


Our 2005 to 2007 Garden of Friends



Our UPDATED 2009 Garden of Friends

Member's Birthdays by Month

List Rules

Our Archives Catagorized
Thanks to All Those who have helped Me in keeping them Maintained and Updated for us in the Past Sadly due to Others taking advantage of the Printie Makers Generosity we have now had to close these to Puplic use.

""NEW"" PROJECTS PAGE
Photo's and brief information of members own projects .



Here is a list of Lesson and Template sites for you to use to make your printies.

My Box Lessons Plus
I Have now Added a Few Basic Templates for your Personal use here too .... PLEASE don't all jump at once as the Bandwidth here is Limited to a Monthly Quota so if at first you don't get through Call Back Later.... The Best way to Save them Is BMP format just right click on the Image and "save as" to your Hard drive ( folder of your Choice ) ... The templates are of the best Quality so the pages may be Slow to load.... Enjoy ...

Imelda's personal Template Site ( Not Avalible just now as BEING UPDATED )

EasyPrinties Template Site ( Not Avalible just now as this too is BEING UPDATED )

Barbie Sized Templates SORRY This Has now Dissappered DON'T Know When but Will Work on getting Some back out there for you
These can easily be reduced to mini size. Some like to make their printies this size then reduce the finished product.

PIP Lessons
These are lessons for using the standard Windows Paint Program to make your printies. This is REALLY where you need to start ANY HELP Needed Then just Ask

The Chat room unfortunatley has been disabled.
In Appeciation
This page is dedicated to some very special ladies who have impacted our lives with their generosity of spirit, joy of life and overwhelming love of printable miniatures. We know that we thank you for the work that you share with us, but we wanted to let you know how very much you are appreciated and the impact that you have had on our lives. Designed and created By Michelle

PrintieSisters
Login page for Members: you will need your User email Address and Password to enter. .